All You Need to Know About Keeping Your Gymnasts Motivated
When it comes to running your gymnastics club, retention matters. Why? Because the last thing you want is for your students to become disengaged in your classes. Disengagement in classes can often lead to some students falling off your radar. But if you can find the secret to keeping your gymnasts motivated, retaining your students becomes less of a worry - leaving you time to focus on your classes.

So, what are the secret ingredients to keeping your students motivated? We're about to tell you, so grab your notepad and pen, and get ready to keep kids engaged in your classes.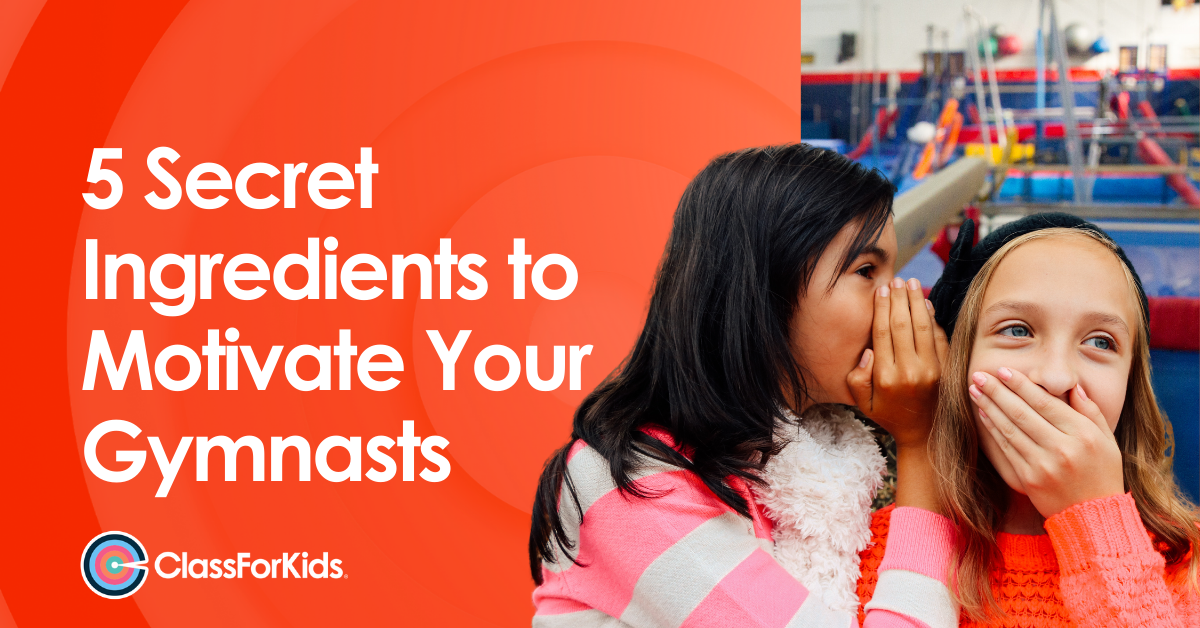 Make Classes Engaging
One of the easiest ways to motivate your students is by making your classes fun and engaging. But when you're struggling for new ideas to do just that, where can you find inspiration? Start by spending time speaking to your students, and find out what they think makes a class 'fun' or 'engaging'.
You may find that some kids like their sessions to be broken up. Some might want to do a warm-up and get into techniques and movement, but not everyone is the same. You might find that others prefer a warm-up with a friend, fun game, lesson, warm-down, and reflection session.
Try mixing it up and take your students' views into consideration!
Award Systems
It's important that kids understand and see their progression. Having an award system will help improve their morale and motivate them to move on to the next stage. You could also try mini competitions which focus on core things like flexibility or skills.
Tip: Why not look for a well-known or famous gymnast and see if they'd be willing to host a masterclass? This might seem like a big cost, but it can go a long way in motivating young people.
Build a Community
Okay, so this is probably one of the most important things you can do for your gymnastics club. Why? Because having a community gives your club something different. Your classes generate a lot of interest from parents, but having a community creates motivation for your students. Friendships and learning skills together is a great way of boosting motivation.

That's exactly what Wendy from Hamilton Gymnastics Club has done, and her club's grown to over 1,400 students! Curious to find out more?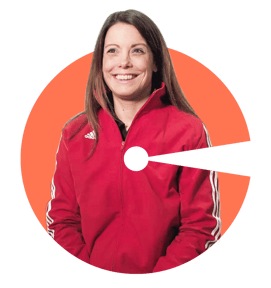 Check-In with Your Coaches
So now you've focused on your students, it's also important to lend time to your coaches. They're often the ones teaching your classes and interacting with your students, so make sure you leave time for coach feedback.
You could do this on an individual basis or as a group. The main benefit of this? Think about motivation as a cyclic process. The more you can motivate your coaches, the higher their morale will be in class. And if you can boost morale in class, that helps motivate your students.
Look at External Resources
You're probably already a pro at doing this but look to external sources for new inspiration. Social media is a great place for new technique ideas, so try using Instagram and TikTok to get new ideas and jump on trends. YouTube is also a great place to look back on previous championships and source ideas from famous gymnasts.
There you have! 5 ways to motivate your gymnasts! Feeling Inspired?💡

We've got a ton of free resources you can access now to help improve the efficiency for your gymnastics club 👇