Craig Johnson - Simon Says Dance Director and Business Manager - talks about how the dance studio plans to return to their venue post lockdown.
Over the past few weeks, we've been busy speaking with some of our clubs from across the kid's activity industry. We recently caught up with Craig from Simon Says Dance (SSD) - an Edinburgh based dance school. With over 900 children regularly attending their dances lessons, the recent crisis has meant SSD has had to think outside the box when it comes to how they deliver lessons.
Always ready to rise to a challenge, SSD has excelled in delivering their content online. Not only are they connecting with their current audience, but they've also managed to reach new customers worldwide - including students in Malaysia.
Read our latest interview with Craig from SSD for an insight on how the dance school has adapted and how they are planning for their comeback.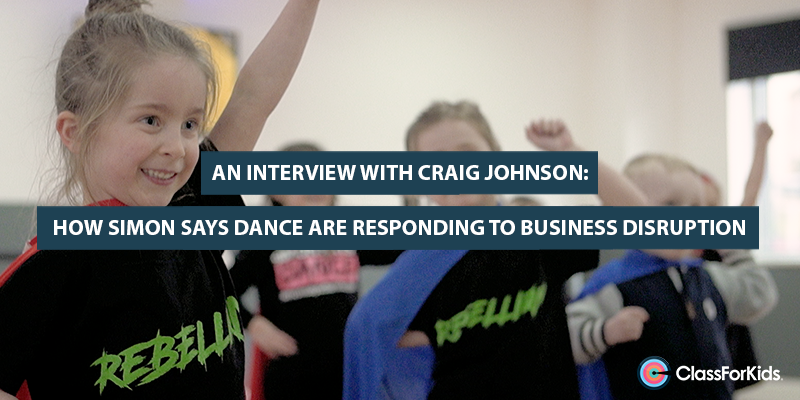 Last time we spoke, you were entering the world of online classes and we were all reacting very quickly to the lockdown situation. Can you give us an overview of how the last couple of months has been for SSD?
This week marks two months since we decided to close the studio doors, and the time has gone by really, really quickly! At that time, things were fresh, and everything was adapting so quickly - we had no option other than to just jump straight into it! Overall the past few months have actually turned out really well. We decided to go down the route of YouTube to run our online classes and make them pre-recorded. That in itself has had its pros and cons, but more pros than anything else. It has served us well. It's been a bit of a whirlwind and it almost still doesn't feel real (like we're living in a bubble) having seen what it's been like for other clubs, businesses and families. But it's allowed SSD to tick over as best as we can do in a really tough time.
How have you found the uptake in the online classes? Has it stayed the same or are you finding a change in parent/child behaviour?
We reached out to all of our parents at the very start before we announced we'd be closing to put the feelers out there to see how parents would find the online class context that we came up with. For the most part, a lot of people were initially keen. But of course, with impractical circumstances such as family life and commitments, it perhaps didn't align with how they thought it would at the very start. We did have an initial interest, but that has converted to us retaining approximately 40% of our student number which is absolutely incredible given the circumstances. But a hit for us. Still, that 40 % are extremely keen and seem to be loving the online classes so we couldn't be happier in that respect!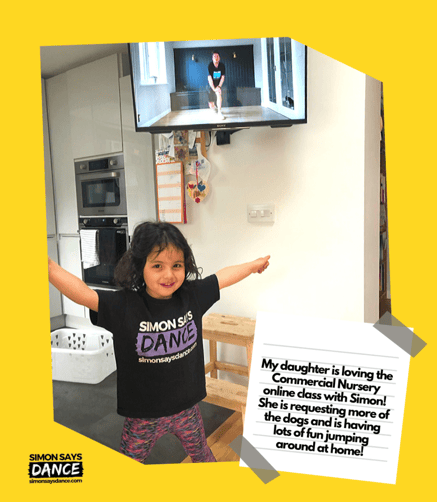 What have you found the biggest challenge in keeping your business running over the past few months?
I think the biggest challenge has concerned the face to face interaction side of things. We're a business founded upon creating meaningful relationships with our students and creating that fun atmosphere face to face. To completely scale that back and become a business that's not that has been tough. But at the same time - although it's been a challenge - it's been good for us to look at ways we can improve on that and make sure that we remain as engaging as possible.
Keeping that engagement level high is something that's going to be a struggle for us (and probably a lot of other clubs). But we're adapting every day and accepting that everyone has different circumstances - there's other factors influencing whether people do online classes or not.
On a more positive note, is there anything you've learned or been surprised by? What's the best thing to happen throughout this period?
Seeing our students get in touch to send us their videos and pictures of [them] taking part in online classes (and seeing that extended family that they've created through SSD shines through). That's been the best part - knowing that people really do value the classes and value SSD as a whole and the fact they continue to religiously do their online classes and send us their footage has been really good.
In terms of a learning curve, it's been massively insightful for us to adapt to a situation that just happened in the blink of an eye. It was probably coming, and we were perhaps being a bit blase about it at the time - not realising it would result in us shifting our model from physical to online. I think that kind of threw us but helped us learn massively. We've got teachers who never did online classes before now doing this and doing them really well - we've had great feedback from it! I think that's a huge positive that we've used technology to our advantage (and we've learned and adapted at the same time), so that can only be a good thing.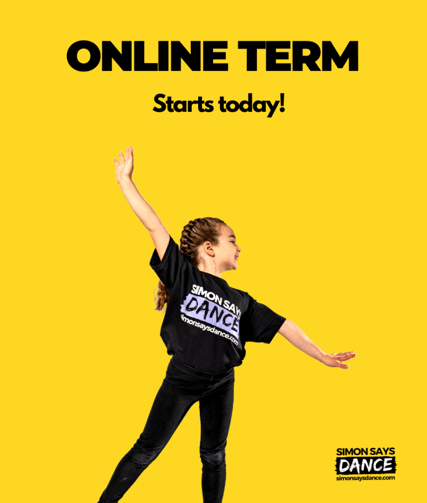 How would you describe your current plans or how does the Government announcements impact on your plans today?
We're at a point of time where we're not making solid plans. We've been in [this] situation over the past 2 months where we began to forecast what our business is going to be like once we return to some level of normality. But the reality is that we can't make those concrete plans because the information is so dynamic and the guidelines released change so significantly.
So we're kind of in the mindset that we're going to sit with each announcement or advice that the Government give and chip away at what that might mean for SSD as a club and in the future (but not so much that it'll determine concrete plans such as an opening date, or how we're going to set up our classes).
However, as a club, it's reassuring for us to hear that the furlough scheme is extended for a longer period and that the Government are obviously interested in making sure that businesses like us are going to be able to open safely. For us, we need more detail on what it means for us in practice and how it'll impact us as a business.

If the Government could answer one question for you right now, what would you want to know?

It's probably the same for everyone, but "when can we return back to normal?" and I think that's a question that will never be answered. Instead, we need to think of questions like "how can I run my class safely?" or "what will your guidelines be on social distancing in a class atmosphere?" Things like that.
It's very well to say that we can operate on the basis of how schools will run because we're working in a similar environment with kids in classes, but that's not how it works in practice - kids aren't sitting behind a desk. There's a huge difference when it comes to dance classes or any other sports activity. This means there's still a lot of uncertainty on how we're going to be able to operate, but the biggest question of all for us is "when will we be able to open for normal operations?"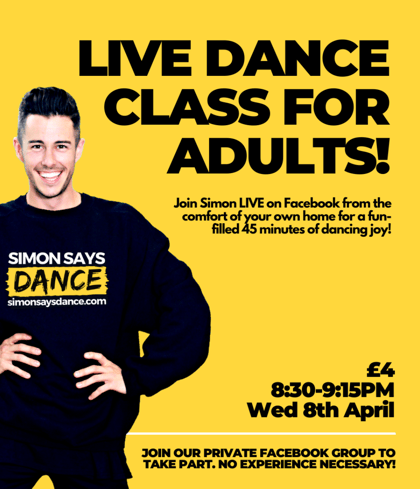 That makes sense. Where would you think to look for these answers? Do you feel like you're going to get them from the Government or are you relying elsewhere?
Good question! For us (a small independent dance company), we don't necessarily have a big overarching body that would advise or give specific advice for our industry. There's the likes of RAD (The Royal Academy of Dance), which offers certain advice that fits within the ballet bracket, but that doesn't give a full studio view that applies to us. I think as a dance school we're going to rely on the community in which we operate.
Simon (MD of SSD) created a Facebook group for the dance and performance community within the centre of Scotland. We've now got around 360 members who work in that industry to share best practice and reassure people - to see what's going on with other dance schools, teachers, even different club types like Gymnastics! That's where we'll go for our information, share things amongst our community and see what people are doing based on the advice given by the Government.
Key Takeaways
Team Resilience: It's clear from speaking with Craig that the resilience of the team at SSD has been really important in their online journey. From their ability to adapt to teaching to learning new technology platforms, the team has been a key part of their success.
Guidelines: When it comes to planning for returning to the studio, SSD are using the Government guidelines for a rough idea on how they might return. SSD understands that guidelines change very quickly, but the important thing is that plans are in place for a safe return.
Online Community: SSD have found a community online through the creation of their Facebook group. This group is allowing for information to be shared and for clubs from across the industry to connect. This is a really innovative and creative way to stay connected.
We hope you've enjoyed reading our interview with Craig and that you can take something away from it to positively shape your club's future. For more information on how to future proof your club, head over to our resources page.