5 Simple Ways to Raise Funds for Your Activity Club
We understand that for many clubs out there, funding can be an issue. As a kids club provider, you spend your time constantly providing for your local community. However, with small amounts of available funding, it can be challenging to grow, scale and provide that little bit extra for the kids.
The majority of clubs will rely on government grants, charitable funds or their own savings and we understand that a lack of funds can often be a restriction on all the wonderful things you want to do for your club.
This is why ClassForKids believe that fundraising events and methods are an excellent idea for clubs to carry out! We are here to share with you some of our top ideas on how to keep the 'fun' in fundraising, as well as successfully raising money! So, whether you are a coach who needs help paying for their gymnastics equipment or an art class provider who needs funding for new supplies, why not let your community give back to your club and give it a try?
1.Sponsored challenges
Sponsored challenges are a great way to raise a large amount of money, particularly for sports clubs that can carry out a sponsored match or game. For those non-sports clubs, you could even carry out a sponsored walk or run. This will encourage all members of your club to get involved, particularly if the challenge has an element of fun, creativity and friendly competition. It's also a great idea if you are raising money for a particular project, such as renovating your club house, as all members will be keen to get involved and raise as much money as possible.
2.'Bring a friend' nights
Out-with your original class schedule, you could introduce classes where kids are welcome to bring along a friend to join in. The friend could pay a small fee to join in and in return, you could offer a night of fun activities. Not only is this an effective way for you to raise funds, but it also provides you with the opportunity to sell yourself to the 'friends' who are attending, in hope that they love your class so much that they beg their parents to sign them up for the new term!
3.Competitions and raffles
Holding competitions, such as football cards or raffles, is a simple yet effective way to raise a smaller amount of funds for your club. You can charge people to enter the competition for a chance of winning a prize. If the prize is appealing, the kids within the club would likely be willing to enter the competition. You could also open this up to family and friends. Further to this, you could even open up a social media competition, such as a lottery competition where users have to pay to enter a chance at winning the prize.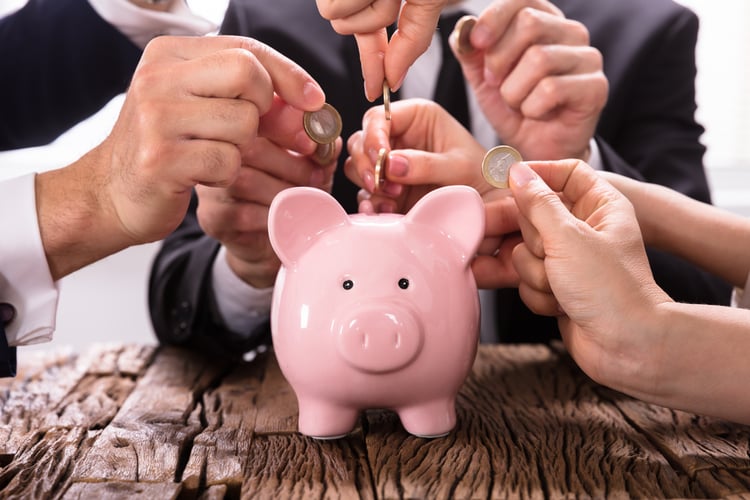 4.Crowdfunding
Crowdfunding is a peer-peer fundraising method that involves reaching out to your network for donations, commonly carried out online via 'gofundme' pages. It is also a great way to reach out to new people due to the number of social media users. Activity and sports clubs will often carry out this type of fundraising as it is an effective way to target people who will likely donate. It also gives you the opportunity to state your club fundraising goals and include some nice images that will attract people's attention. Furthermore, as users have the ability to share the post online, this could expand your network and raise brand awareness.
5.Bake Sale (or something along those lines…)
One of our more enjoyable fundraising ideas is to host a bake sale. You could hold this on the club premises and invite your network by communicating this on your social media page to engage with the community. It is simple to carry out if your club members and the parents of kids who attend your club are willing to bring along some bakes. This is an effective method as, let's be honest, everyone loves cake!