Read our latest interview with Geoff from Goodlife Gymnastics on planning the clubs comeback.
We last spoke with Geoff from Good Life Gymnastics in April on moving lessons online (if you haven't read this interview, you can find it
here
). Now that a few weeks have passed, we caught up with Geoff again to find out where his club is now and what his plans are for the future.
With over 700 children regularly attending their gymnastics lessons, the recent pandemic has meant Good Life Gymnastics has had to think outside the box when it comes to how they deliver lessons.
Our interview with Geoff will help you find out how a positive mindset is crucial, why online classes are here to stay and what plans he has in store for the future.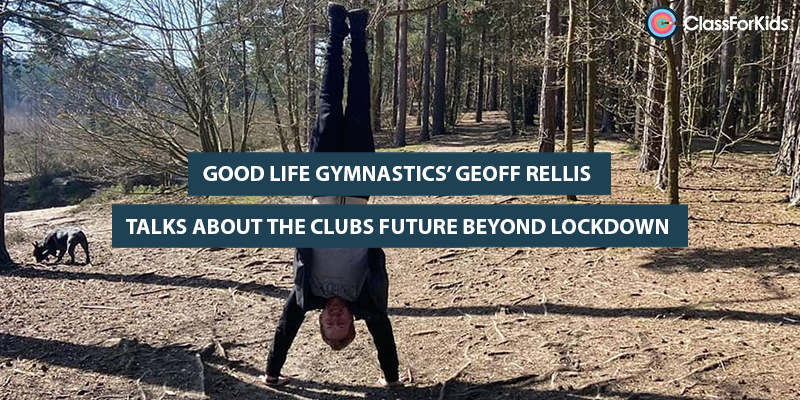 "That's the thing about a community - it's everybody together."
We're now in a slightly different position where there may be some light at the end of the tunnel and it would be great to chat to you and see where Good Life Gymnastics are now.
"We've been keeping super busy, and all the online stuff has been fantastic. We've been trying everything, and things have been working. It's nice to see that the UK has a plan announced - lots of other countries have had plans announced - [it's] really nice to see how everybody's working towards coming back to normality.
At the end of the day, that's what we all want. It's a guarantee that it's going to happen, and now we've already started planning, and working towards our steps to coming back. We completely understand that it's not going to be straight away. It will depend on the stages, but the aim is to be able to deliver our high-quality services to kids in person as we've done in the past. We will do that."
How would you describe the lockdown for Good Life Gymnastics in terms of the success (or not) from online classes and the uptake from parents?
"Obviously very different but very successful! We still have a lot of members active in our classes which was our aim. We're still reaching hundreds of kids every week. We've been learning like crazy how all the different technologies work - we're not tech people and we're not experienced in this sort of stuff - but as we said a few weeks ago, we just jumped straight into it.
Now it's working, and the good thing is that it's given us this option to help people to get back to normality. I always use this word now [physical classes], because it's not really normal classes anymore as virtual classes are normal as well.
When we eventually come back to physical classes, I think the online classes are going to be just as beneficial. We may not have the capacity straight away, or people might not feel 100% comfortable coming back to classes straight away. So I think it's important for us to be able to provide options for people until everybody is comfortable, and we're able to take in the same capacity that we can in the future.
It's a good [and] positive thing for me as a business owner and as someone who cares about the people who come into work with us (our coaches and members). We cannot rush back. If we need to, we can take 5 kids at a time instead of 100 so we can still provide online classes and take some kids back. Then we can slowly build and build until we're back where we were and bigger again."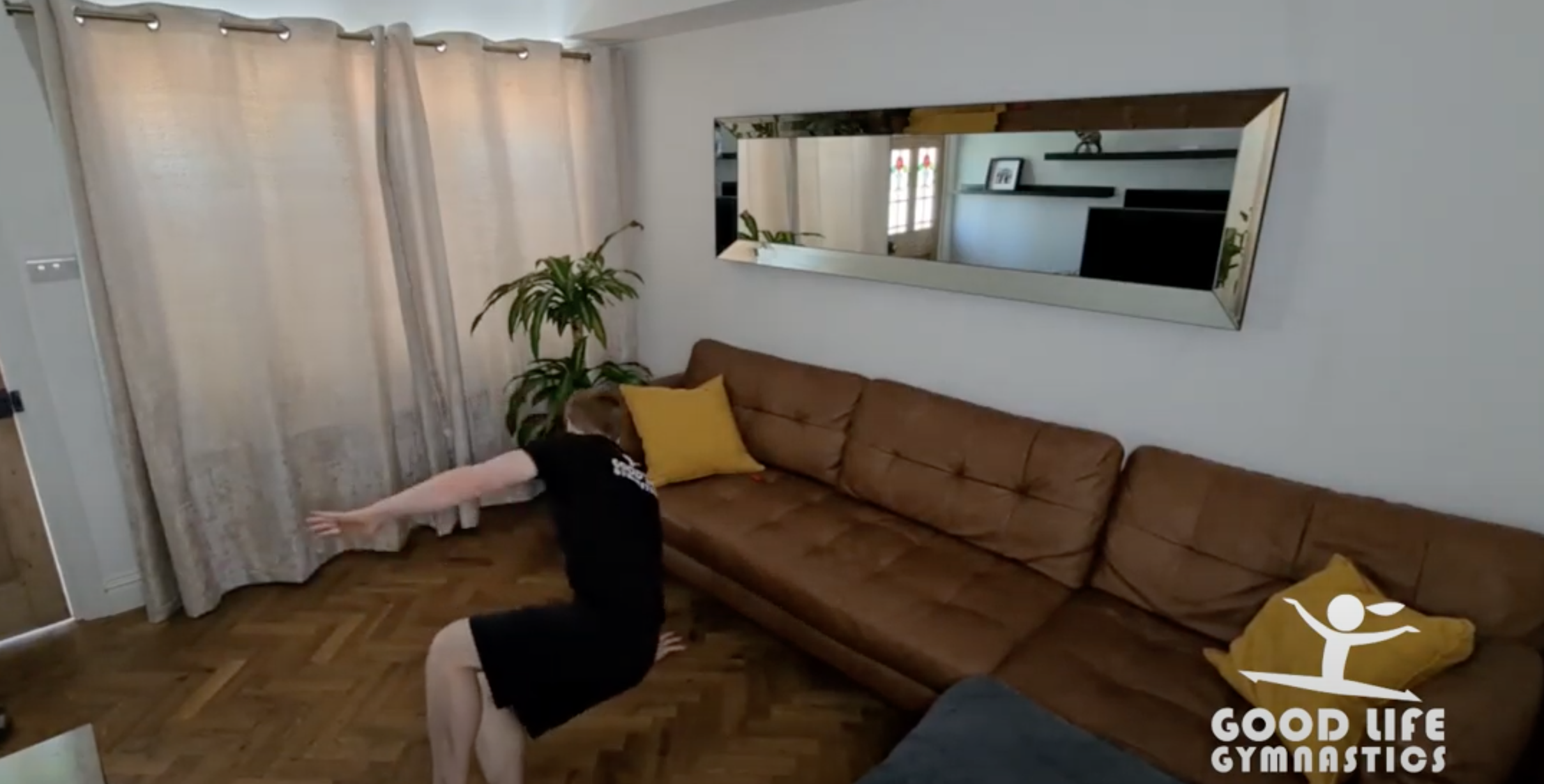 What would you say has been your biggest surprise and the thing you've learned or enjoyed the most about the lockdown period?
"I think there are two things:
The experience of speaking with a camera and the different creativity that it brings you. We're very creative people in terms of teaching our classes. We've always been quite innovative in making our classes better [and] we always work on making them better. We're not the sort of people that have plans and use them for years and years. We're always growing them. But now it's completely different because we're teaching it to a small little circle. So it's a little bit different, but at the same time, it's fun! It's made us become a little more creative. I know me personally, I've had to become more creative and I really like that.


The second thing is that I feel we're communicating more with our members now. We started a case study this month about how people are using exercise to get through quarantine and self-isolation, and the whole reason behind it was to start more conversations. To actually speak to some parents on a regular basis and see how they are doing [and] that's been really nice - seeing that connection of our community is still so strong. It's nice for us to be able to help them. And to be honest, they're able to help us because that's the thing about a community - it's everybody together."
We're now a few days post the announcement to slightly release lockdown measures.
"I think the main thing is that they have released something, there is a start there. There is now a plan in place that can only get better which is what we've been waiting for. You can see that they are looking around the world to see what everybody's doing.
The main thing that they're thinking about now is how they can get us back to normal, and do it safely at the same time. There are two very important things there: getting the country running again and keeping everyone safe at the same time (probably the more important thing)."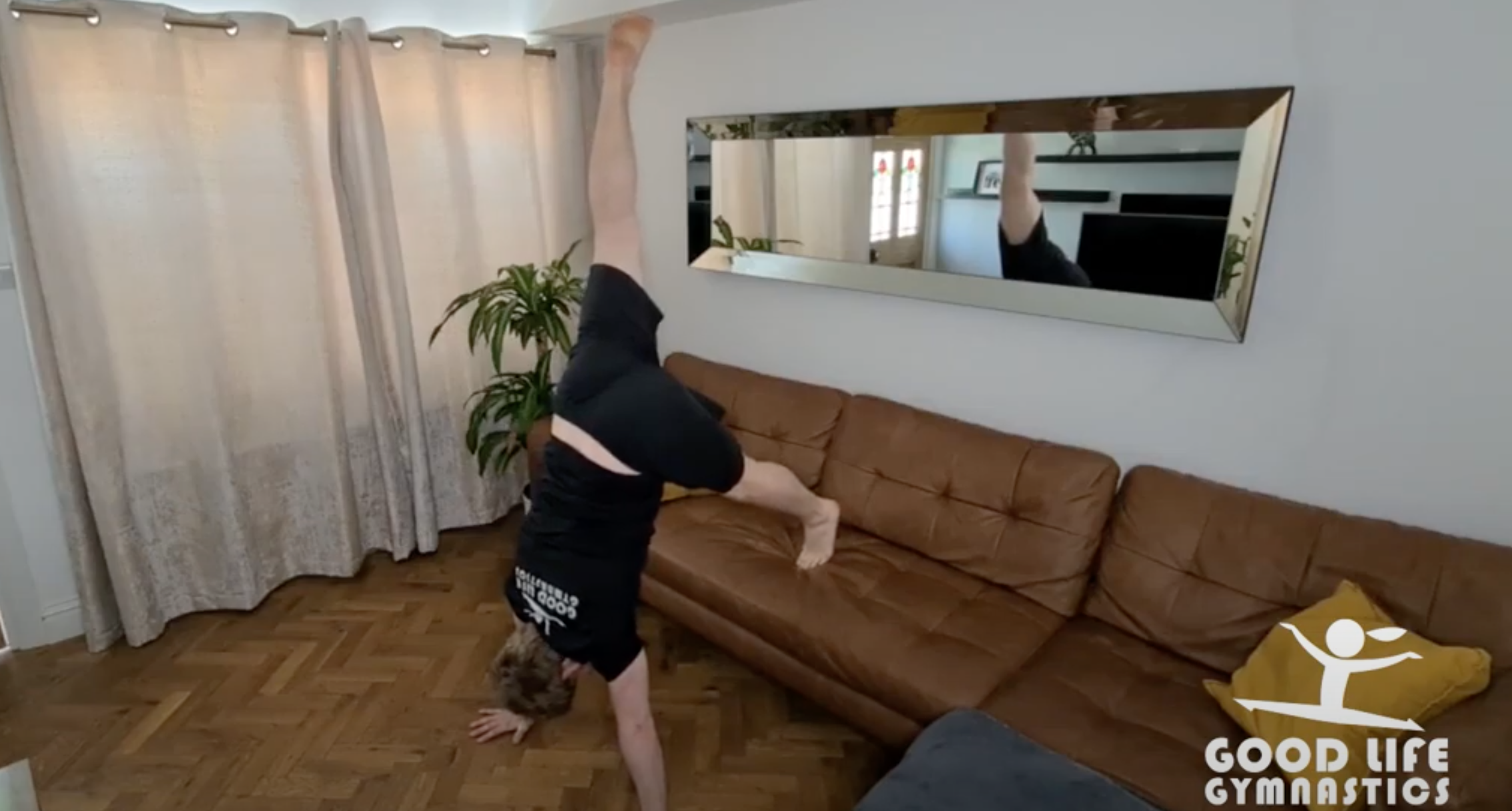 You need to get your business running but you need to keep your customers safe while they're there. In terms of the current government announcements, what has it meant for your plans to get back up and running?
"We use a lot of school venues for our classes, so we are waiting for schools to reopen. Obviously we've got to be patient. We're not going to be school's first priority. Their first priority is to make sure their schools are safe and able to take all of their kids back. But we're going to do our best to work with them because we know that what we do is important to the communities that we're in.
We're going to do everything we can to make sure that we work with them so we can make sure that if people do decide to come back straight away, they feel super comfortable. That's what people are going to do - they're going to try to come back and it's our aim to make sure that they feel comfortable when they're there, that they want to continue and there's a low risk of them getting sick."
What are some of the questions you're trying to answer just now in terms of that 'safety' aspect?
"Understanding how many children we can bring back in one go, how our coaches will interact with the children (gymnastics is a physical sport, so sometimes we need to be hands-on in supporting the kids) and there will be a timeframe in terms of when we can do that because that probably won't be possible straight away.
So it will be nice to know when that sort of thing is safer to do. And things like safety equipment - what is the appropriate safety equipment to use and understand what we need as a business to keep our members and our coaches safe."
What sources are you looking to for that kind of advice?
"We're working with schools to see what their plans are. We started speaking with an HR company to [understand] risk assessment guidelines. We've got a really pro-active HR company who are doing a lot on research on what sort of risk assessment will have to be done. We're starting to build a risk assessment even although we're not 100% sure how we'll come back [because] we want to be ahead on everything with this.
We're also starting to look at companies who can provide some of the safety things we'll need - like hand sanitiser, masks if we need them [and] if we need some kind of dividers for space. We're starting to look at providers for this to see what we need, what we can afford and what we can do to get it done."




What's a good outcome for you by the end of this year?
"I'm keeping very positive, and I think that's the main thing. An aim for us is that by the end of this year is that we're back teaching classes, physical classes and continue to be active. I'm not in a rush to get back to any goal - I don't want to say I'm going to be teaching 1000s of kids by the end of the year - but I'll be really happy if we're back to teaching some kids and we've got some of our coaches back at work. They love their jobs and want them back doing what they're doing, and we want some kids to be able to come back and do this in person.
If we can achieve that - whether it's one kid and one of our coaches - then that's a job well done. If not, then we'll continue to make our online stuff bigger and better so that maybe we can get more of our coaches involved online and eventually we'll get there. In reality, I'm not really worried about the end of this year.
We're just going to continue doing what we do and we'll still provide a great service to kids, and that's our main thing is to be able to get this great service to as many kids as possible. Whether it's in person or through a screen."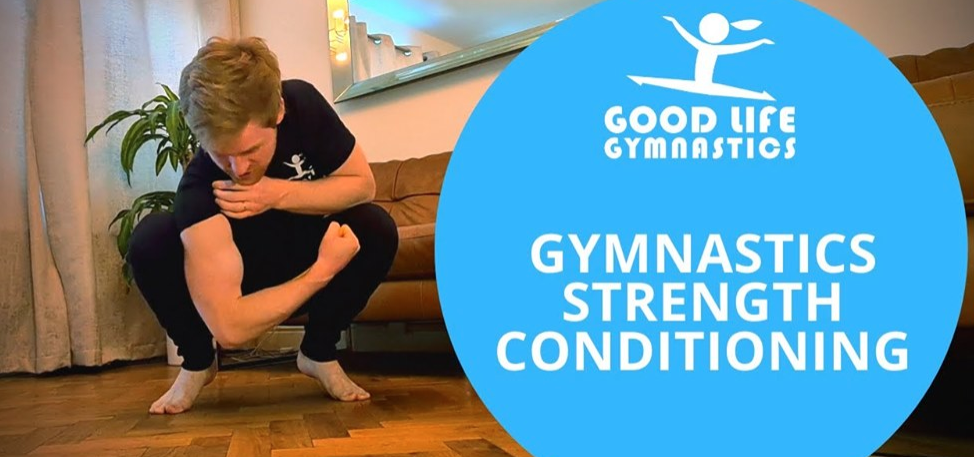 Key Takeaways
Staying Ahead of The Curve: It's evident that Geoff is trying to be as prepared as he can. He is thinking about what his club will require when they do return to their physical space starting with risk assessments. Safety will be a key concern for parents, so begin to address this as early as possible.


Hybrid of Lessons: - Geoff believes that online and physical classes are the new normal and he is preparing to adapt his business model. Consider how keeping online teaching may help you grow your club and reach more customers.


Positive Mindset: Geoff has a great can-do attitude and believes there is no point in rushing things. It's important to make sure your customers feel safe to return to physical spaces. The main thing you provide is a great service to customers, so consider how adapting your business model may benefit you in the long term.
We hope you've enjoyed reading our interview with Geoff and that you can take something away from it to positively shape your clubs future. For more information on how to future proof your club, head over to our resources page.