Wondering How to Grow Your Kids Activity Business in 2021? Here's Our Tips to Get You Started...
2020 has been a year of... we'll let you fill in the blanks. We think it's safe to say there have been major highs and lows. Kids activity clubs like yours have been through a period of mass change, bringing risk and instability to your business.
But as you plan for the future, how can you make sure your club thrives in 2021 and beyond? And how should you approach growth when facing hurdles in business? Let's find out...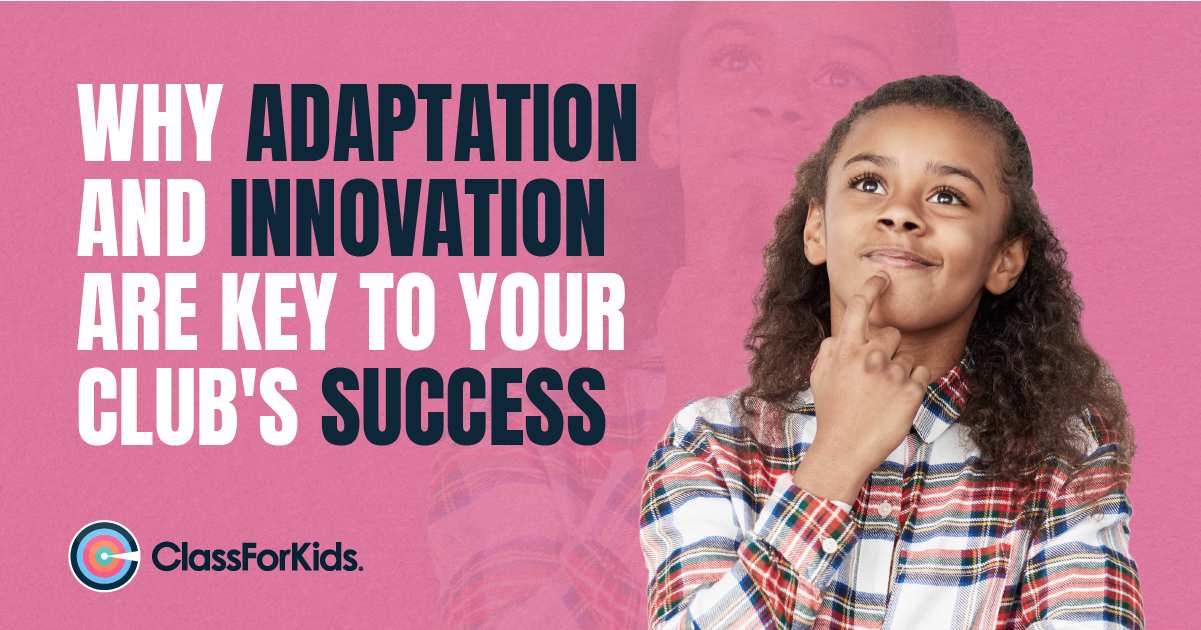 It's All About Adaptation and Innovation
Adaptation and innovation influence your ability to grow your club. Why? Because they challenge you to push boundaries and think outside the box. And while adaptation has seen you through this period (and we know by now that you're a dab hand at adapting), it's innovation that leads to long-term success.
Adapting and Growing in 2020
Geoff, owner of Good Life Gymnastics, has been very forward-thinking when it comes to business growth. But what mechanisms has he put in place to grow beyond 2020?
Geoff has used online classes as a mechanism for growth in 2020. Yes, you read that right! But rather than running as an alternative to physical classes, the digital world has become a mechanism for increased brand reach and a strong social presence.
For Geoff, online classes have been a resource to aid teaching and a way to engage with different customers that he can invite to physical classes when they return.
Creating 'gated content' has allowed Geoff to turn what many clubs would consider a short-term solution into a long-term vision with lots of potential customers. Everything Geoff does is with the club and their growth plans in mind.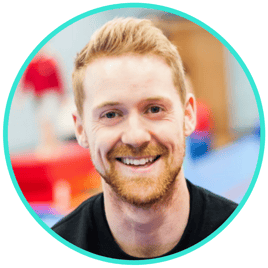 But what if online classes aren't for you? How else can you adapt and innovate? And how can you grow your kids activity business?
Start Engaging Customers
Your customers are the lifeline of your business, so treating them well and engaging them is SUPER important. Before you start considering how to adapt your business, spend time developing your understanding of your customer's needs.
Find out why meeting your customer's expectations can make or break your business👇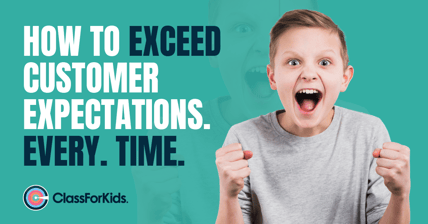 Tip💡: Start collecting feedback and looking for areas to improve. Ask your customers what they'd like to see as we approach a new year! Customers love giving their opinion, so use this as an opportunity to involve them.
Do you need to adapt class times? Should you be expanding your class types? Do you need to think about operating in different locations?
Staff Skills
Having the right people with the right skills is a recipe for success! If you're looking to be innovative, start thinking from the ground up.
What training and investment can improve your teachers or coaches?
How can they better engage children in classes?
How might they progress within your business?
And how can they be a source of growth for your club? How can you include them in your brand?
Kids attending classes are invested in your club because they love seeing their friends and coaches or teachers. By making sure staff are running fun, creative and engaging classes, you're creating solid foundations for children to progress.
And in doing so, you're creating a solid future for your club.
Class Adaptation
Unlike Geoff, the digital world might not be for you. And that's okay - but you still need to think outside the box when it comes to classes. Try offering a greater variety of classes to generate interest or consider expanding class locations.
Tip💡: You could do this by generating a 'waiting list' and have potential customers book on to your class. This is a great way of researching different locations without investing - and if you see spaces filling up, you can inform the waiting list that the classes will go ahead!
Find out how easy this is to achieve
with ClassForKids👇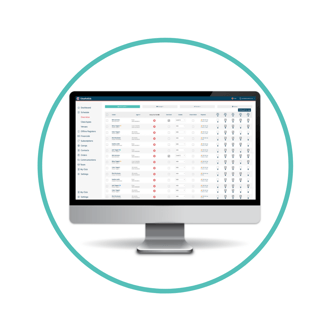 Social media is also a great starting place to research and find information! Why not try joining a 'kids activity group' on Facebook 📣? These groups are a great space to ask questions, share experiences and seek support for the challenges you are facing.
Research Competition
Find inspiration by researching your competitors to see how they've adapted and innovated in 2020! Looking at your competitors is a great way of setting a benchmark and solidifies your competitive advantage.
Protect Your Cash Flow
Next to your customers, your finances are the lifeline of your business. Now is the time to move away from outdated payment models like pay as you go! Why? Because they don't protect your cash flow and aren't the route to long-term success.
Remember Geoff from earlier? He believes his growth has excelled because he's easily able to access monthly revenue at a glance, see the highs and lows and analyse data over a few years to spot consistent trends has fuelled Geoff's growth.
Growing your club requires careful planning. Spend time researching your customer's needs - they're the lifeline to your club - and knowing what they want can make or break your business. Growth is fulled by innovation and adaptation. Start considering what you might do differently in 2021 by getting creative and thinking outside the box with our tips form blog!
ClassForKids is here to help you get the business you've always wanted.
Find out how we can help your business today!