What Is Upselling and Why Should You Be Using It?
With the festive season fast approaching - yep, we said it 😬 - now is the perfect time for you to start thinking about ways to increase your revenue streams! But what are the secret ingredients to successfully upselling new products and/or services?
For starters, any additional offerings will need to benefit your customers. But it's also down to you to tell your customers how the product or service offers them something above and beyond what they normally get.
And once you've cracked that, you're onto a winner with your upselling strategies! So now you've got that covered, here are 6 ideas to increase your revenue streams.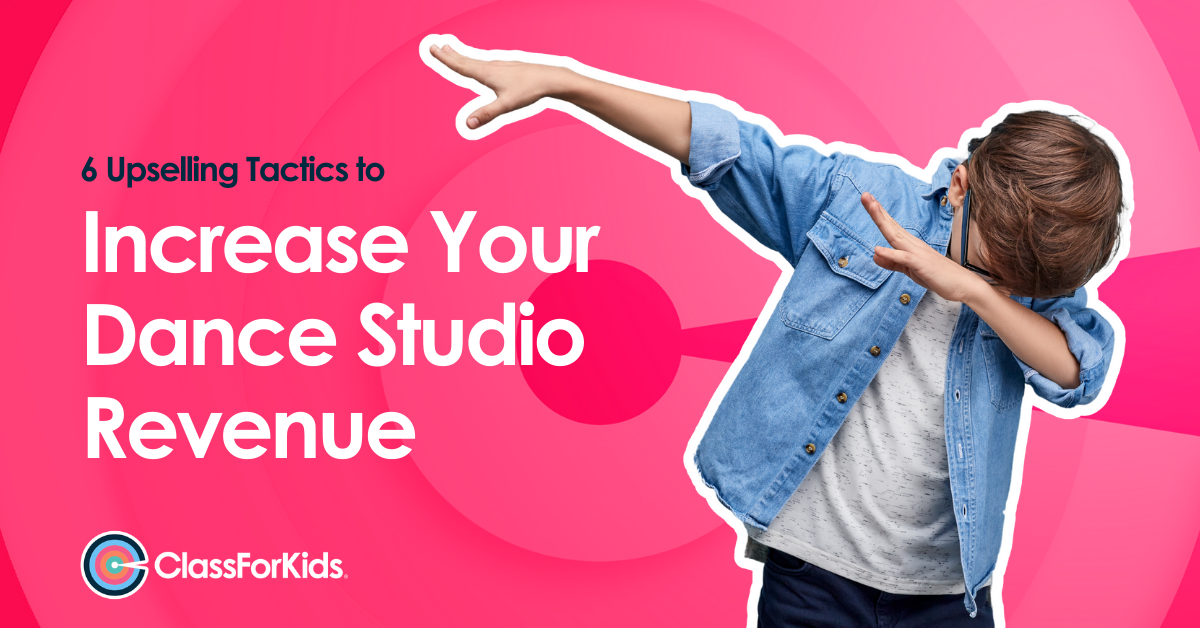 1. Birthday Parties
If you aren't already running birthday parties at your school, now is a perfect time off to introduce them! Offering parties takes the stress away from parents, and it's the perfect injection to your cash flow. Having a solid plan in place before Christmas means you can start to advertise now, ready for the new year.
Tip: Why not offer tiered parties to your customers? Start with a more affordable one from parents and also offer premium parties which could include extras like certificates for taking part, medals, trophies and themed party.
2. Merchandise
Selling merchandise is a great way to build on the community in your school! Chances are you're already selling merchandise, so why not have a think about additional products or revamping current ones? You might want to include hoodies, sweatshirts, hats and backpacks for the new term.
Tip: Make sure you have an online shop available on your website and spread the word on your social media channels!
See how Jen's doubled her schools' size this year by focussing on her community!
3. 1-1 Classes
If you and/or your teachers have time in your schedules, you might want to offer 1:1 classes. For the children who are committed to invest time and effort into dance, this is a great opportunity to teach them a skill outside of classes or focus on moving them onto new grades.
4. Special Workshops
Now is the perfect time to think about introducing workshops. Why? Because if you're trying to grow your school or increase revenue, hosting special guests or themed workshops is a great way of generating interest (with new and existing customers!).
So why not try hosting a TikTok class or something kids are REALLY excited about?


5. Prize Raffle
We all love the idea of something big in return for a small fee, don't we? Well, why would your customers be any different! You may want to start a club raffle in the run-up to the Christmas period: in return for a small cost, you could give away free merchandise, a gift voucher or partner with another company to generate interest.
6. Gift Cards
Never underestimate the power of gift cards - they're a great option for grandparents looking to gift something valuable for Christmas.
And voila!👌
The perfect strategy to generate extra revenue for this Christmas - and beyond! As long as you can clearly show how your customers will benefit from the additional products or services you're offering, you can sit back and watch demand grow.
Pssst! Did you know we help 1000s of dance schools just like yours with our genius dance school software?! 💡
We take care of the day to day stuff like admin, bookings, and payments so you can focus on running your dream academy. Curious to see what we can do for you?