Why You Should Move Your Classes Online.
While some clubs are closing temporarily during periods of self-isolation, where possible, the innovative are thinking of ways to adapt their programmes to deliver great classes online. In this blog, we'll provide a 5 step process to cover the basics of moving your activities online, the benefits it can bring in helping to keep your club moving forward and how to keep your cash flow moving.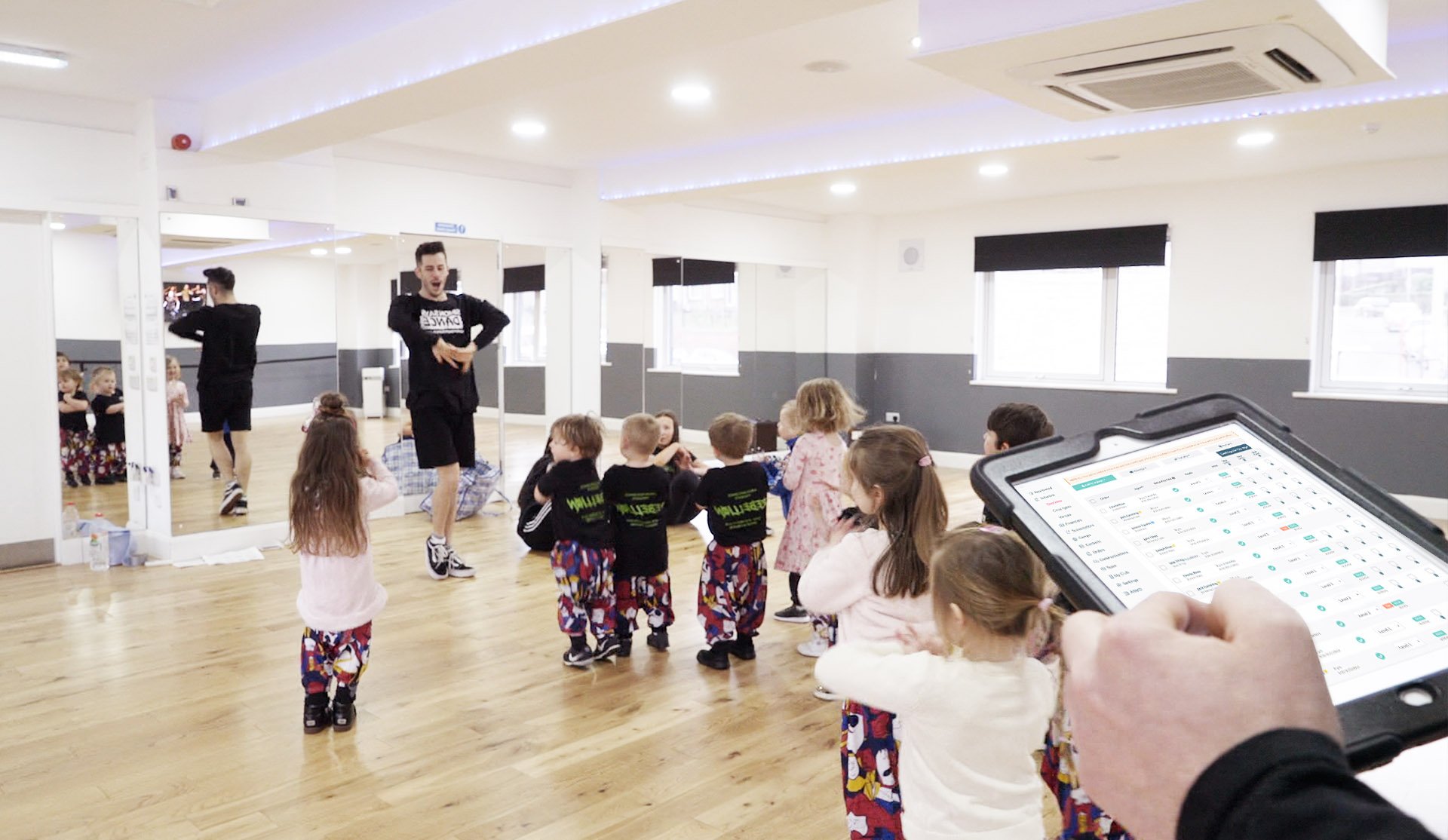 Step 1: Why Should I Offer Online Classes?
With governments around the world clamping down on how to best manage the outbreak of Covid-19 and slow down its progress, there is lots of talk around social distancing and the closure of public spaces. This will inevitably include closing the physical doors of your club but there are alternatives to be explored that allow you to continue to provide a service and get paid. One way in which clubs are attempting to manage business continuity is by moving their classes online.
This will require you to be creative and adaptable but it is absolutely possible. The first thing to consider is whether you will be opening classes to all children or whether you will be co-coaching with parents - in other words, you'll pre-record videos and have them assist their children.
Regardless of your choice, moving your club online offers the opportunity to continue operating and offer parents activities to help keep their children entertained.
Three reasons why you should consider this move:
It shows your dedication and passion in continuing to teach children - especially during periods of self-isolation: Going above and beyond in these moments of uncertainty shows that you're agile and reassures parents that they made the right choice in sending their kids to your club!


It keeps things moving forward: Things might not go entirely as you planned but it will give you and staff a sense of normality which is crucial to pick things up as soon as you've left off.
It safeguards your cash flow and prevents those refund requests: You'll want to keep your cash flow rolling and keep your customers hooked. Offering classes online will give you the means to do so.


Step 2: How Do I Go About It?
Moving your classes online may require a bit of creativity and effort but the benefits of having continuity are endless. Just because face-to-face lessons may eventually come to a halt temporarily, there are still lots of ways you can teach online. Put your innovative cap on and start thinking about how you can translate your physical lessons online. You can see some of our top picks below:
Pre-recorded Lessons: Start thinking about pre-recording classes and what type of content might work well. Is this football drills, dance routines or a gymnastics move? This option would be good to issue to parents to work through lessons with their children and they can record and send back their results. Your club could then use this as content that can be shared on your website and social media - whether it's video or written testimonials - this will show how your club is still running efficiently.


Homework: This is a very practical option but important nonetheless. It offers the opportunity to assign work that is more theoretical and also work that is fun. It could be anything from quizzes to creating drawings of their favourite move associated with your club type to written work to colouring activities. It may even supplement pre-recorded lessons and shows parents the value in still paying for your classes!


Live Streaming: There are a variety of different platforms to teach lessons via live stream which we'll cover later in this article but live streaming will allow you to be accessible to parents and those you are teaching in real-time. You will need to be considerate in selecting the right content of your live stream but this could be a good opportunity to go over homework packs that you have assigned and answer any questions parents or children may have. It's also a great way to get the children to collaborate together and adds a social element to the classes so that they don't miss out.


Private Tutorials: Some parents may be happy for one-to-one lessons happening from their homes, so include this in your planning process. This option is one you will need to speak about with parents on an individual basis to see if this would work for them and allows you to schedule lessons to fit your day.


Step 3: What Technology Can Assist This Process?
There are plenty of options available to clubs when it comes to technology but we have listed some helpful ones below. We would recommend taking some time to research the platforms to assess which one is best suited to your club needs!
See below which you may wish to consider:
Zoom: The free package which Zoom offers allows you to host up to 100 participants at a time, access to online support and lots more. With this option, you can do live classes and pre-recorded lessons but you can find out more about what Zoom can offer your club by clicking here;

Other platforms that you may consider using are Skype, Youtube and Facebook Live;
Another option to consider for your club may also be industry-specific apps, such as TopKekkers for football which could be used for teaching and assigning homework to your club members.
Step 4: Do I Need to Double Check Anything Before I Go Ahead?
Now that you have a better understanding of how and why to move your classes online, you'll also need to consider some practical steps. Firstly, you'll need to figure out whether you have the appropriate insurance to allow you to teach lessons online, so we'd suggest getting in touch with your insurance provider to check this out.
If you're not covered, an option to consider is getting parents to sign a waiver on the content of the videos that you'll be producing. You should also allow time to assess whether you have the appropriate licenses such as music licenses to do online videos - either pre-recorded or live streaming in order to move lessons online. If all is ok, you're good to go!
Step 5: How Can I Communicate This with Parents?
First and foremost, communicate to parents that your club is still open. You should also be unapologetic and helpful in your approach. When it comes to your club, you'll already understand the importance of valuing the opinions of parents. Giving them an opportunity to share their opinion will really help them value your club and its ethos.
You may already have an idea on how to communicate your ideas around moving lessons online to parents but why not take the time now to get their feedback and ideas - they may have something thought-provoking to share with you! This could be done in the format of a survey to understand what solutions they would like to see in place or if they have any other suggestions on how to move lessons into an online space.
Once you have taken the decision to close your club's physical space to run online classes and once you know how you will move your classes online, it is important to communicate this information clearly to parents as soon as you can. Explain your current situation, your passion and what you propose as an alternative.
You can download our letter template to issue to parents informing them of your intentions and hopefully you gain all of their support in your endeavours! Remember, this is only a temporary solution. The decisions you make right now will be crucial in operating beyond what is an uncertain time for us all.
If you spend time planning this process and understand the benefits of moving into the digital space, this will help strengthen the future of your club beyond this period of uncertainty. What's more, it will also show your support to your members and build a real sense of community.
ClassForKids are working hard to find innovative ways for clubs to navigate their way through this challenging time. You can stay up to date with our latest ideas, news and free templates by visiting our resources page.