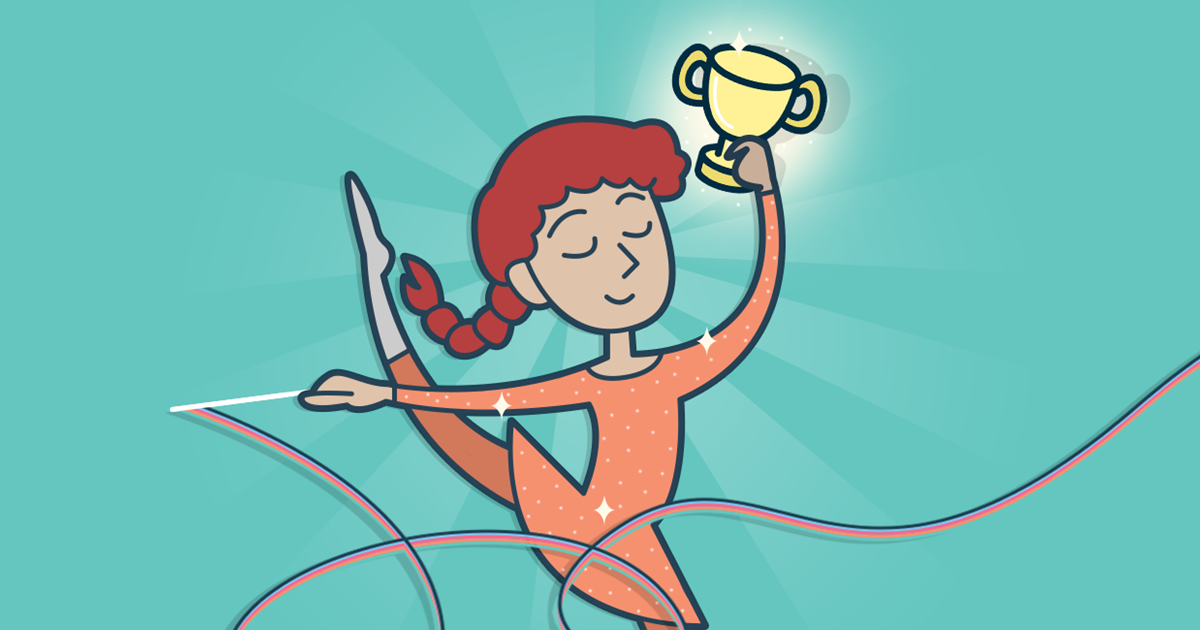 Recently, we've collaborated with Gymnova UK on a huge Facebook competition to bring brand new gymnastics equipment worth £1,000 to one amazing coach and their gymnastics club! The purpose of this competition was to celebrate the dedication and passion all gymnastics coaches have towards their students and their work.
Hundreds of parents participated, nominated and wrote out incredible stories of why they think the coaches from their children's gymnastics clubs deserved to win this amazing prize! We hope each and every one of you realised how incredible and appreciatedyou are!
Unfortunately though, we can only choose one person to take home this awesome prize, and after taking the time to read through every single comment and after much deliberation between ClassForKids and the Gymnova UK team, we've decided on 1 lucky winner. And the winner is …
FRED VOORTMAN, SENIOR GYMNASTICS COACH FROM ROBIN HOOD GYMNASTICS CLUB, NOTTINGHAM, UNITED KINGDOM
"The words 'gone above & beyond' doesn't even begin to cover my amazing coach Fred Voortman. I moved 100miles to be near better doctors and extend my lifespan but I knew no one and had no where to train."
"Robin Hood Gymnastics Club welcomed me with open arms and I was placed with Fred as my coach. As a disability gymnast Fred was thrown into the deep end having to cope with me collapsing in the middle of training, learning how to use needles to save my life and adapt his coaching skills to meet a medically complex athlete with no feeling from the elbows and knees down."
"He carried me through to British championships when my best friend passed away 3 days beforehand where I walked away the British Champion. I couldn't have done it without him! I really couldn't ask for a better coach, his dedication to not only myself but his able bodied gymnasts is phenomenal and I couldn't think of a more deserving winner."
- Natasha Coates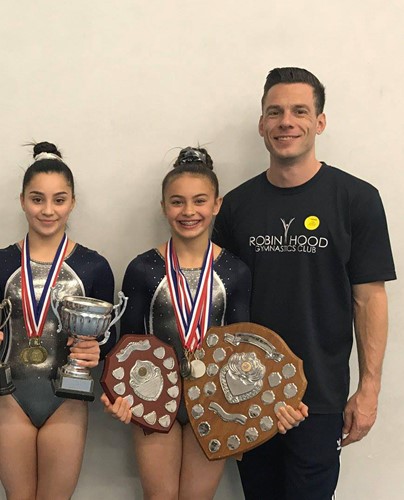 HONOURABLE MENTIONS
Although there's only 1 winner, we'd still like to give a special shout out to these nominated coaches who are passionate and who dedicate so much of their time to producing champions! With this in mind, we'd also like to give each one of you Honourable Mentions a £50 Amazon Gift Voucher, as a way of showing our appreciation to the work that you do.
Thank you to all the parents for nominating them and sharing all of your stories, they most definitely deserve the spotlight and recognition!
JULIE BARCLAY, INVERURIE GYMNASTICS CLUB
"Our daughter Gabby had a terrible knock to her confidence when she was bitten in her face by a dog last August. Since being a part of a 'family first' club, her confidence has once again returned and we have seen a huge difference in her attitude and discipline. Julie, I don't think you realise how much you have helped our little girl and can't thank you and the girls enough for all your hard work."
- Polly Burnett
JO FLYNN, PANACHE GYMNASTICS
"My daughter started out a shy little girl in all areas from gym to school, but with coaching, she's now started high school two weeks ago as a happy and confident young girl. The difference I've seen in her social skills and in her confidence to be the best version of herself, I will never be able to fully thank Jo for. I want her coach to know how much we appreciate all that she's done because she's helped transform Emily! Her school achievements and new social confidence reflect that. Even if we don't win, I hope that she reads this and feels a sense of pride in her work because she should."
- Robyn Pearson
CHRIS CHALK, CENTRAL GYMNASTICS
"When my eldest son was diagnosed with cancer 18 months ago, Chris went above and beyond to help in any way he could. He's played a huge part in his rehabilitation and recovery from leukaemia! If it wasn't for Chris's hard work with Logan in the gym, I don't think he would have come on as far as he has! He can now walk unaided! Chris is so caring, kind and will always go out of his way to help you out! He is an absolute treasure and I hope he wins this! He absolutely deserves it."
- Suzanne Brown
CONGRATULATIONS TO ALL THE COACHES!