4 Ways to up Your Customer Service Game with Lasting Results
Why is it important to meet and exceed customer expectations? Because it can make or break a business. Your customers expect prompt responses to their questions, they expect you to deliver on your promises, and they expect flexibility from time to time. And that's why customer support is crucial.
So if you want your customers to keep coming back, time and time again, you need to meet their expectations. Want to know how to do that? Let's find out how...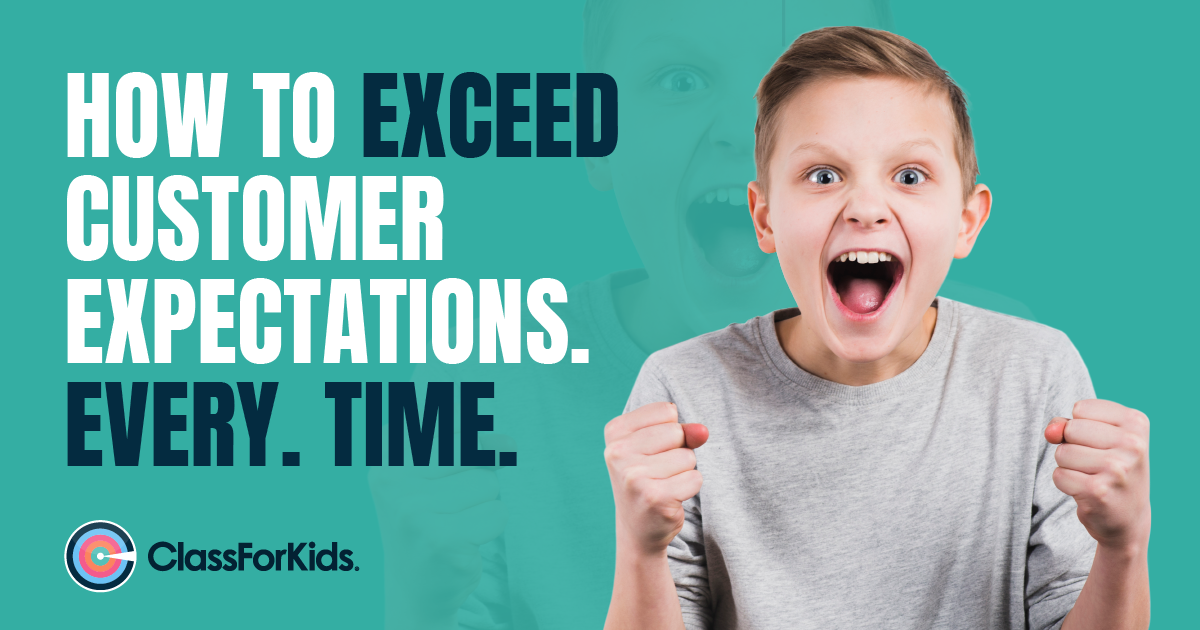 Keeping Customers Updated
Your customer's love to be in the know. And by keeping them informed, you're showing them they're your core focus, and you value them. It's a way of making your customers feel special. And in return for this, they'll reward your business.
Your customers deserve to know about any changes that could affect them - no matter how big or small. If you're facing disruption, tell them about it. If you're changing policies, let them know. Likewise, if you've got something to shout about and celebrate - let your customers know!
Exceeding expectations is something that should be at the core of your club. Start collecting feedback and looking for areas to improve. Follow up with trials and convert them to make sure you never miss out on your next customer. And why not surprise your customers from time to time? Try free offers or one-off discounts.
Tip: Because customers gather information from a variety of places, leverage all of your communication channels. Send updates via email, send snippet updates via social media, and always update your website!

Why Is Your Social Media Presence Important?
The support that you offer on your social media channels is different because of two things: visibility and connection. Every post you put out, reply you make, and interaction with customers shows who you are - to everyone! And this is a chance for you to improve your customer relationships.
Exceeding your customer expectations on social media can only be done if you have a well-thought-out strategy. So spend time building your social media presence, engaging with customers and posting relevant content.
Customers expect speedy responses to their queries on social media. Parents are super busy after all! That's why automated responses are so handy. Make a list of FAQs you receive on social media and through your website and pop these into automated responses!
Tip: Be authentic on your social media too. Share your milestones or shout about your achievements. Try a challenge once per month or run fun and engaging polls. This will engage your customers and establish solid relationships!
Want help improving your Facebook page? Get your FREE guide below.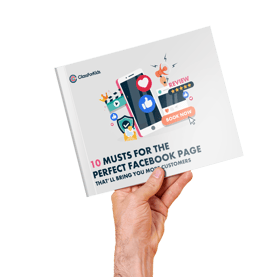 Engage your Customers
Think about the last time you had an engaging conversation. Why did that conversation grip you? Was it inspirational or entertaining? And what did you receive in return?
Engaging your customers is about attracting them to your business because you serve their needs. And because you serve their needs, they take some form of action.
Start engaging your customers by asking more questions. Try posing light-hearted questions, share something they've been asking about and include them in your club's culture and community.
Simon Says Dance recently shared a birthday post for one of their staff members. This received amazing engagement because it's light-hearted and interests their customers because they're included in the club's community.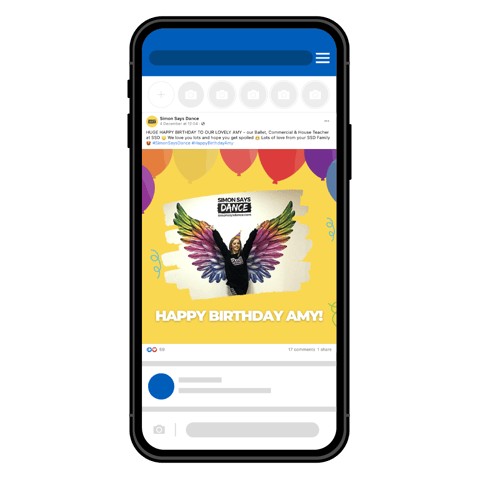 Tip: Start sharing this type of content to increase engagement and you'll soon start to move to the top of your customer's timelines.You could also try different content types to see what gets the most engagement. Try short, bite-sized videos against bold, colourful images.
Find out more about creating a connection with customers here.
Speak Their Language
Speak to your customers as individuals, not a mass crowd. Refer to your customers by name in emails (if you have the capability), and segment your customers by class type. Parents will appreciate you speaking to them individually.
You should also speak their language, literally. This could be addressing your customers pain points, FAQs or reviews. Whatever it is they're asking; use their language and address them promptly.
Tip: When speaking to your customers, ask yourself how your club adds value, and why should customers pick you? What makes you 'you'? It could be your club's culture and community or it might be the benefits your club brings to health and well-being.
Whatever it is, give your customers more of what they want! Doing this will pave the foundations to long lasting customer relationships.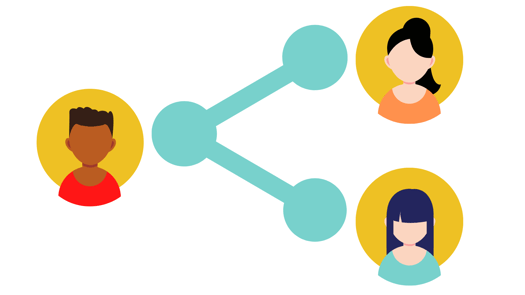 So there you have it! Meeting customer needs isn't a chore - it's something that drives long-term revenue (if done correctly). And as a business owner, you are the driving force behind the success of your customer service.
Start paying attention to what your customers want, where they're seeking support and speak their language. Getting your customer service right goes a long way in establishing connections and long-term relationships with your customers.
Looking for more ideas and inspiration? Head over to our resources page to access a ton of FREE resources.